Healing Potions, Soothing Spells and Empowering Rituals for Magical Self-Care
Filled with soothing rituals, healing potions, and empowering spells, the Wellness Witch brings a touch of magic to the everyday. Tapping into ancient traditions and feminine power, this enchanting book guides readers through the practices of mystical wellness, natural beauty, and personal creativity as they develop a true intuitive connection to the life-giving forces around us.

Drawing on the transcendent power of intention, the Wellness Witch uses tinctures, tonics, mantras, and meditations to forge a magical connection between the body and the spirit. With chapters on the internal, the external, and the home, readers will learn to harness the power of healing herbs, charged crystals, and sacred spaces as they cultivate the art of mystical self-care. Accessible projects, from crafting aromatherapy blends to creating smudge sticks, are paired with calming rituals, yoga sequences, and simple spells to bring peace, power, and magic into our hectic lives.
Available here.
An enchanting, illustrated guide to the world's most magical places, from fairy tale forests to haunted houses.
Magical Places is for armchair-voyagers and pilgrimage-makers alike. This beautiful volume will take readers on a charmed journey around the world, dipping into some of the most storied destinations in the farthest flung corners of the globe. With chapters like Places of Healing, Haunted Places, Magic in Nature, Fairy Tale Locales, The Past in the Present, and Ley Lines -- the arcing lines that traverse the planet, where magical phenomena frequently occur -- wanderlust is sure to be stoked for frequent travelers and the magic curious alike.

With an eye towards the mystical, Magical Places will explore well-known sites like Stonehenge and Uluru, as well as lesser-known destinations like The Knucker Hole in England, Angkor Wat in Cambodia, the Fairy Glen on the Isle of Skye, and the pink lakes Retba in Senegal and Hillier in Australia. Many of these sites will be accompanied by sacred rituals, mystical incantations, and more inspired by the energy and history of these magical locations.

Featuring beautiful illustrations with a smattering of lush, full-color photography, this book will entice readers who long for adventure and enchantment in the world, who want to visit or at least learn about places where magic is real -- or once was.
Available here.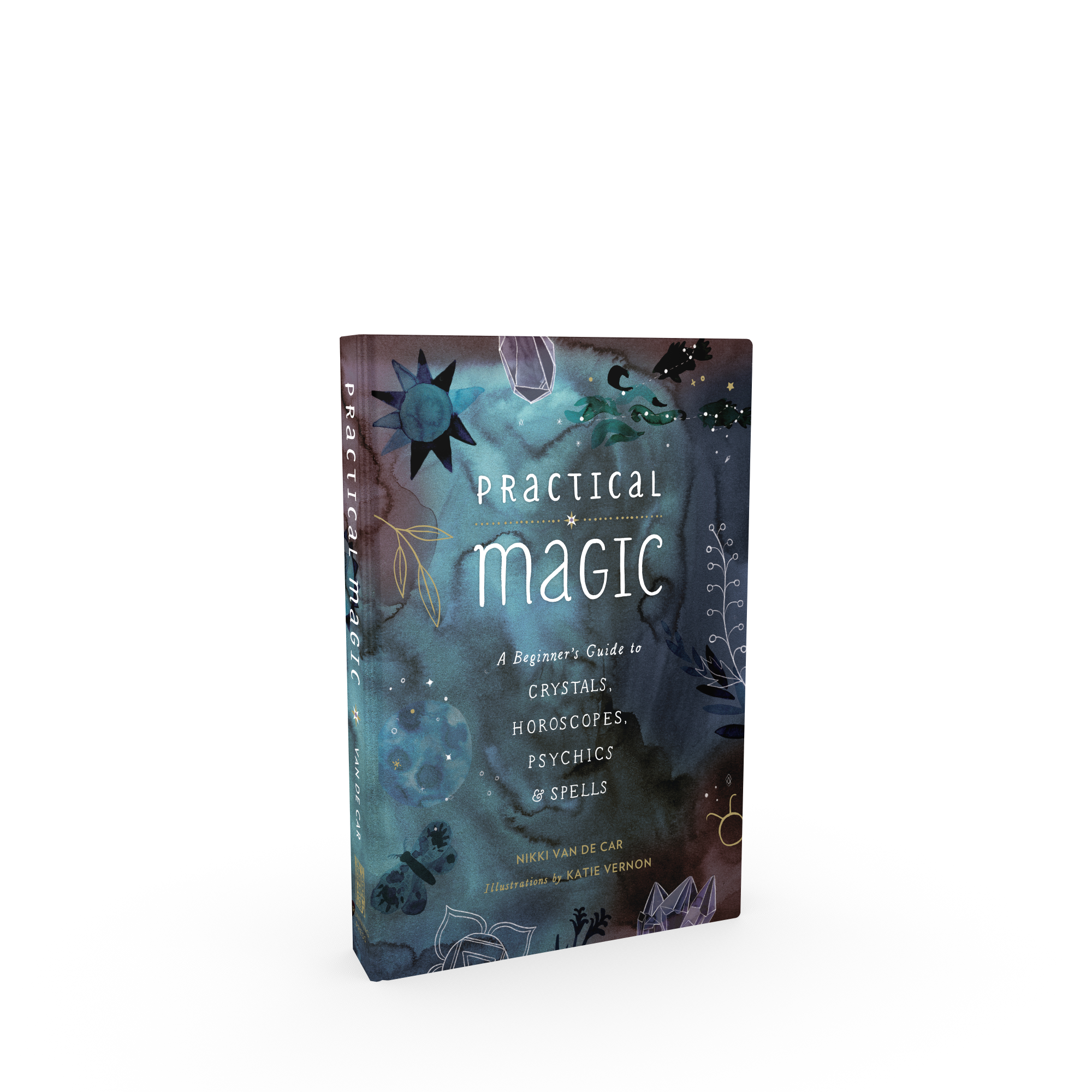 Practical Magic is a charmed introduction to the wonders of modern magic and mysticism, from crystals and astrology to chakras, dream interpretation, and, of course, a few spells!

Focusing on three primary areas -- healing, magic, and fortunetelling -- this books provides the perfect primer for sophisticated dabblers, with inviting text and spell-binding illustrations. Clear introductions on trending topics, like herbal tonics and astrological charts, are paired with home remedies, hands-on instructions, and suggested rituals in a chic, stylish format that will capture the imaginations of good witches of all ages.
Available here.
Many of us love plants . . . but it often feels like plants don't love us back. For those people - the people who have purchased several "impossible to kill" houseplants, only to find them dead mere weeks later - there is The No Kill Garden, a charming collection of plants to craft and share.


The handcrafted plants offered in this beguiling volume provide the sense of being surrounded by green, luscious plant life, without having to worry about that pesky watering. The No Kill Garden offers a wide variety of plants, from mushrooms and flowers to vines and terrariums, and a broad range of easy-to-follow crafts, including paper, felt, needle-felt, knit, and crochet. The more than 30 projects in this book are not just random flowers or leaves, either -- each of the crafted plants is inspired by a specific variety and is accompanied by a lively description of its main characters. Each of the plants is structured for a beginner, so that anyone with an interest in crafting can make them, and is paired with beautiful images of the finished project to delight and inspire readers.
Available here.
Feng Crochet draws on the elements of Feng Shui to teach readers 30 peaceful, practical, crocheted crafts to infuse their spaces with positive energy and beautiful objects.

Our homes are meant to be a refuge — a place of calm, serene contemplation where we can recharge after a long day. Feng Crochet teaches readers how to create a nurturing environment with simple, beautiful projects to crochet. Grouped by the five elements of Feng Shui (wood, fire, earth, metal, and water), the patterns in this book range from home decor (plant hangers, large baskets, lampshades, and scatter rugs) to small, precious items that add a touch of warmth and peace to any room (napkin rings, dreamcatchers, doilies, and curtain ties).
Available here.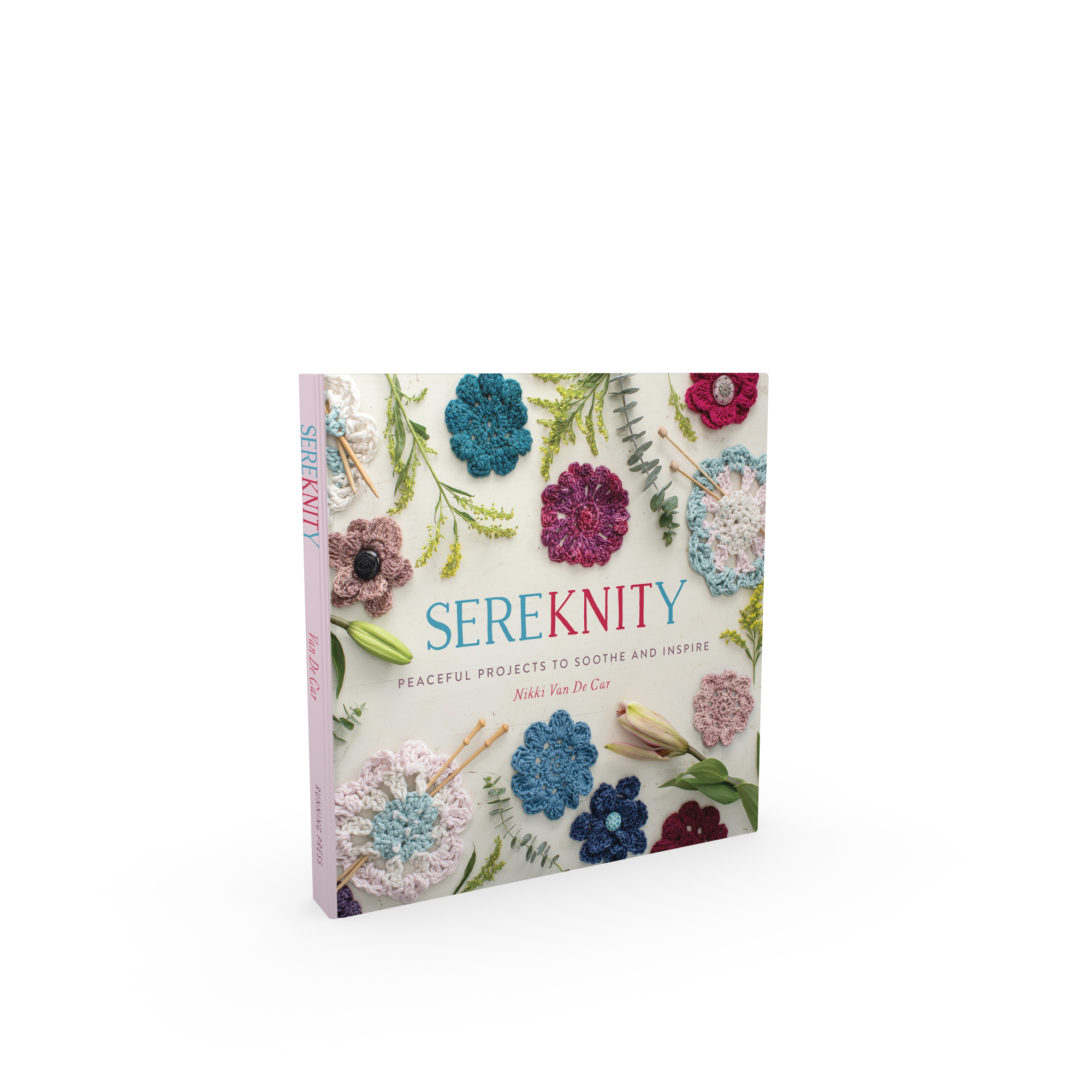 SereKNITy: Peaceful Projects to Soothe and Inspire weaves mindful crafting and peaceful reflection into this simple, yet beautiful, collection of knitting and crochet patterns.

The projects here are not the complicated sweater patterns found in traditional knitting guides, but simple, beautiful objects anyone can create.Each is paired with an inspirational, intention-setting prompt and falls under an overarching theme-Color, Texture, or Structure-that encourages knitters and crocheters of all skill levels to be fully present in the moment.

SereKNITy gently guides readers to look inward as they work, releasing their anxiety as they create something beautiful. This is meditative crafting of the very best kind.
Available here.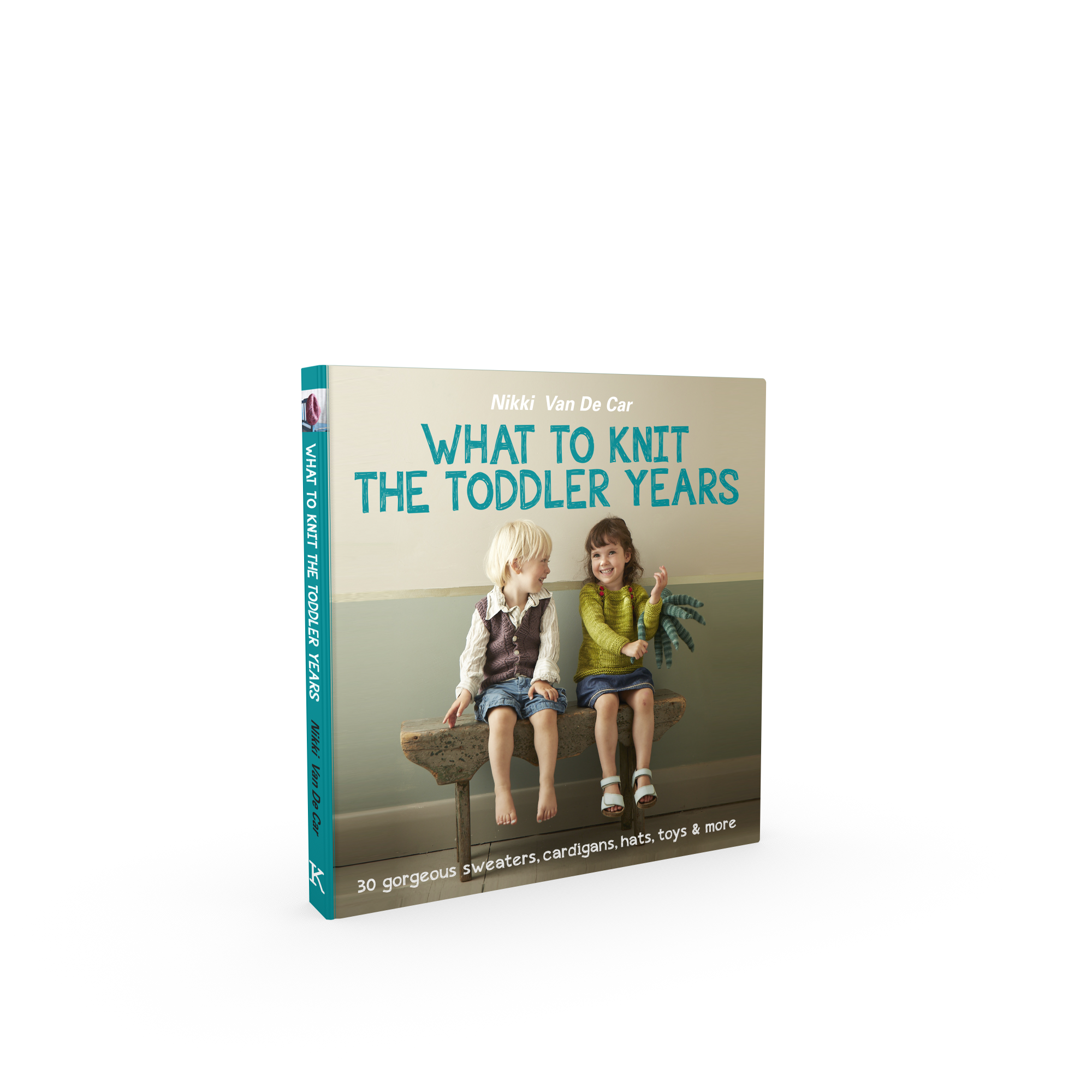 What To Knit: The Toddler Years
Toddlers and young children are energetic, curious, enthusiastic, and messy! The 30 patterns in What to Knit: The Toddler Years reflect this, allowing you to show their individuality whilst emphasizing practicality and comfort, with advice on machine washable yarns. The chapters are divided into Rough & Tumble, which includes a comfy hooded jumper and roomy overalls; Neat & Nice, a lace panel cardigan and a dandelion pullover perfect for visits to Grandma; and Toys & Miscellany, a stuffed octopus, knitted oven gloves for toy kitchens and a ladybird pillow. From over-sized buttons to help tots dress themselves to a playful animal hat, these whimsical and beautiful designs will delight both the young and the young at heart.
Available here.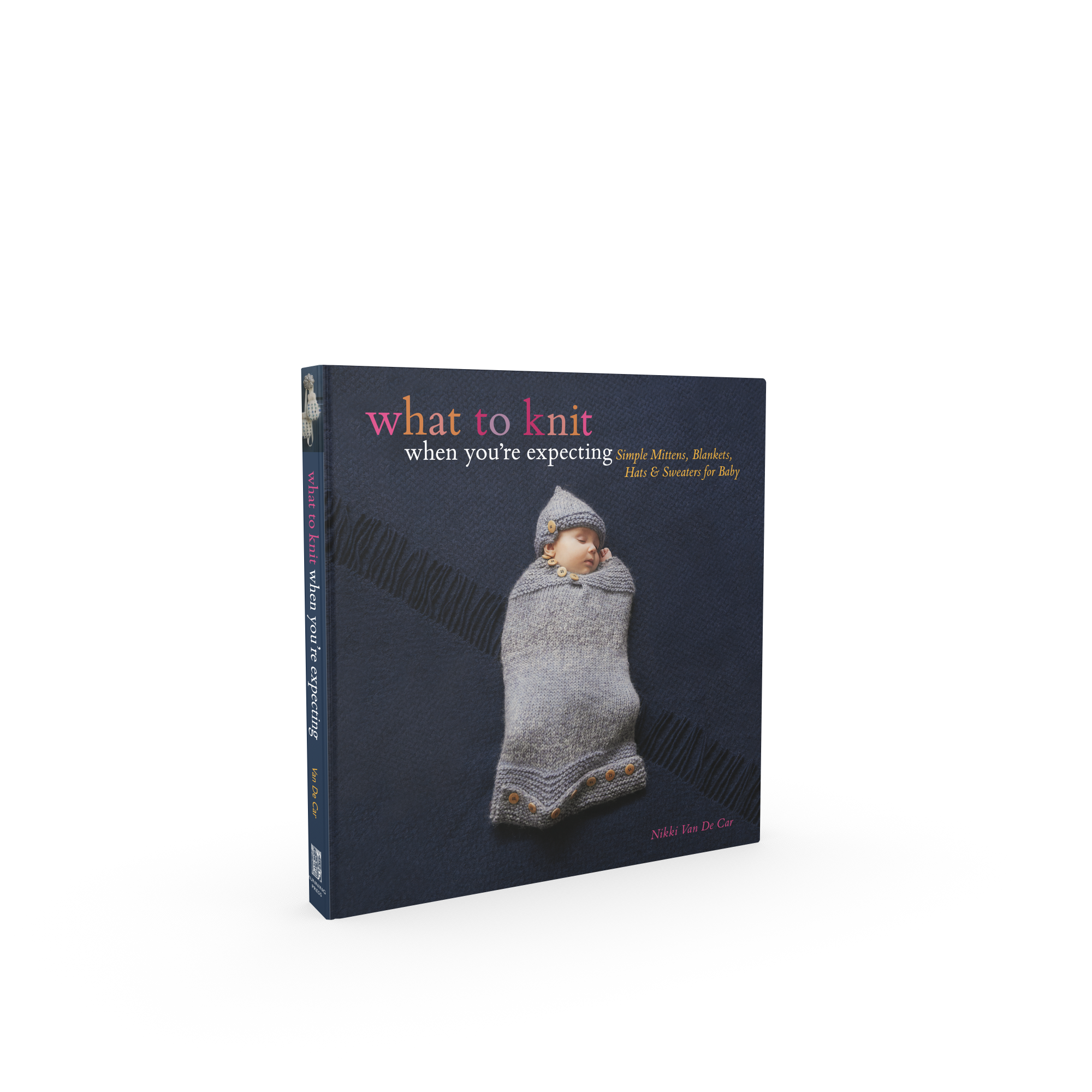 What To Knit When You're Expecting
Once you've got a handle on your delivery from the stork, flip through this adorable assortment of 30 knitting projects for the bundle of joy. The projects range from first trimester projects (which are moderately advanced, since there are months to finish) to second trimester (when most parents can determine the baby's gender and prepare for a boy or girl), to third trimester quickies, when time is short. The booties, bibs, toys, blankets, and clothing will be one-of-a-kind items, fit to welcome a special person into the world.
Available here.